illustrator and graphic designer
hello@francesalvarez.com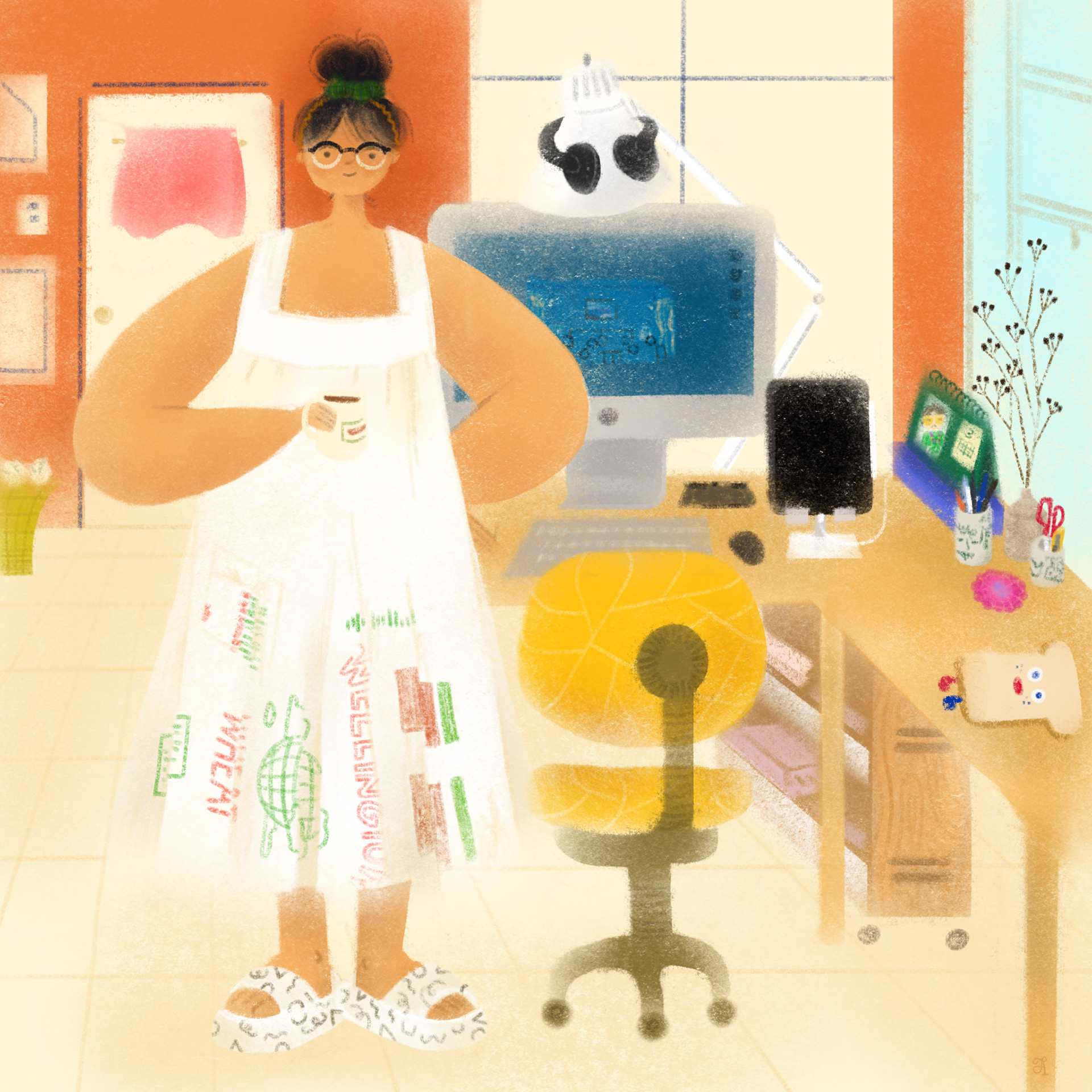 These days, I'm mostly inspired by nature, music, childhood memories, & day to day life. I work with both digital and analog mediums, and enjoy experimenting with other techniques like embroidery and printmaking. I like my work to have a handmade feel somehow, whatever the material.
I've been working with 
Studio Dialogo
, a boutique design & illustration studio based in Metro Manila, since 2011. I'm also part of 
Ang Ilustrador ng Kabataan
, an organization of Filipino artists dedicated to the creation, promotion, & appreciation of illustration for children. I'm currently doing volunteer work for the
East Asian-Australasian Flyway
.
My dream projects include writing and illustrating my own picture book and having different translations, illustrating for a children's library or hospital, drawing all the birds of the Philippines, and working with BTS for album or merch.
When not at my desk, I'm running around the house chasing after my cat Chimken and dog Kimchi.
Recognition
Bologna Children's Book Fair Illustrators' Exhibit, Finalist, 2021

Sharjah Children's Reading Festival, Exhibitor, 2021

Philippine Board on Books for Young People Alcala Prize, Honorable Mention, 2019

Green Earth Book Awards shortlist, An Eagle's Feather, 2019

National Children's Book Awards, Best Reads for Kids, for Hating Kapatid, 2014

Loyola Schools Awards for the Arts, Graphic Design, 2011
Selected Clients
Adarna House / Tahanan Books / The World Wildlife Fund (WWF) / Masungi Georeserve / The Cornell Lab of Ornithology / OCEANA / UNIQLO / The Philippine Star / Summit Media / Bench / Oishi / Room to Read