Artworks for the exhibit High Tide, alongside Yas Doctor's monotype prints.
My paintings were inspired by the poem The Tornado Visits the Town by Catherine Pierce.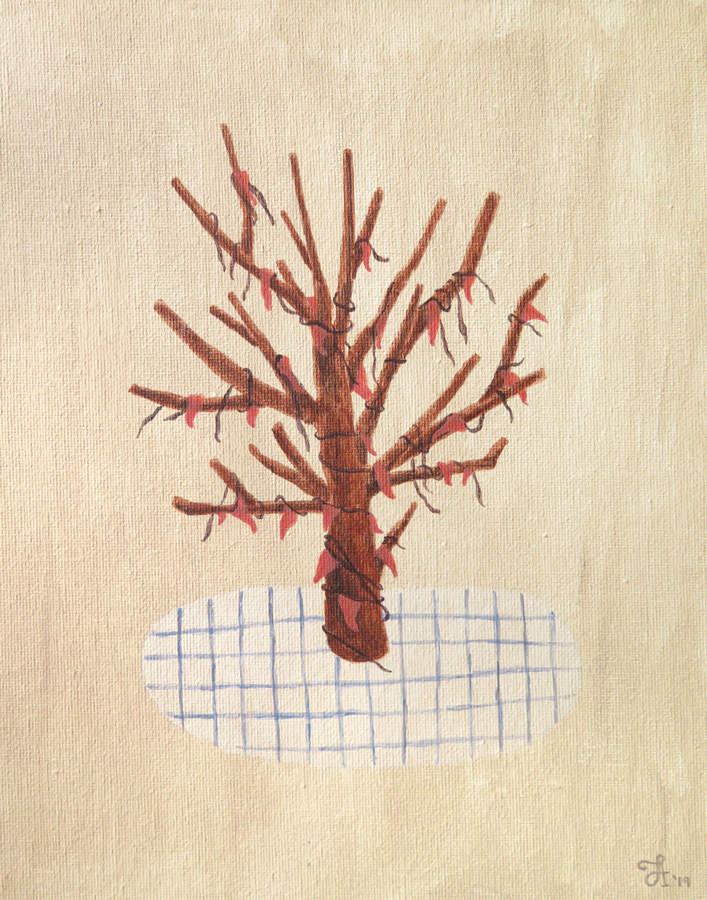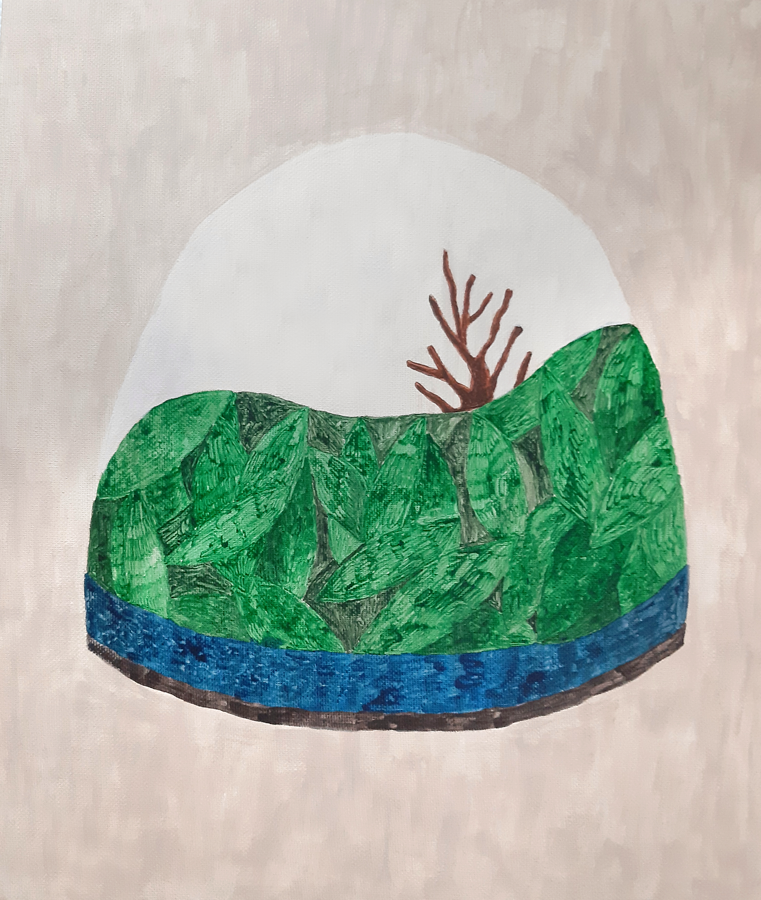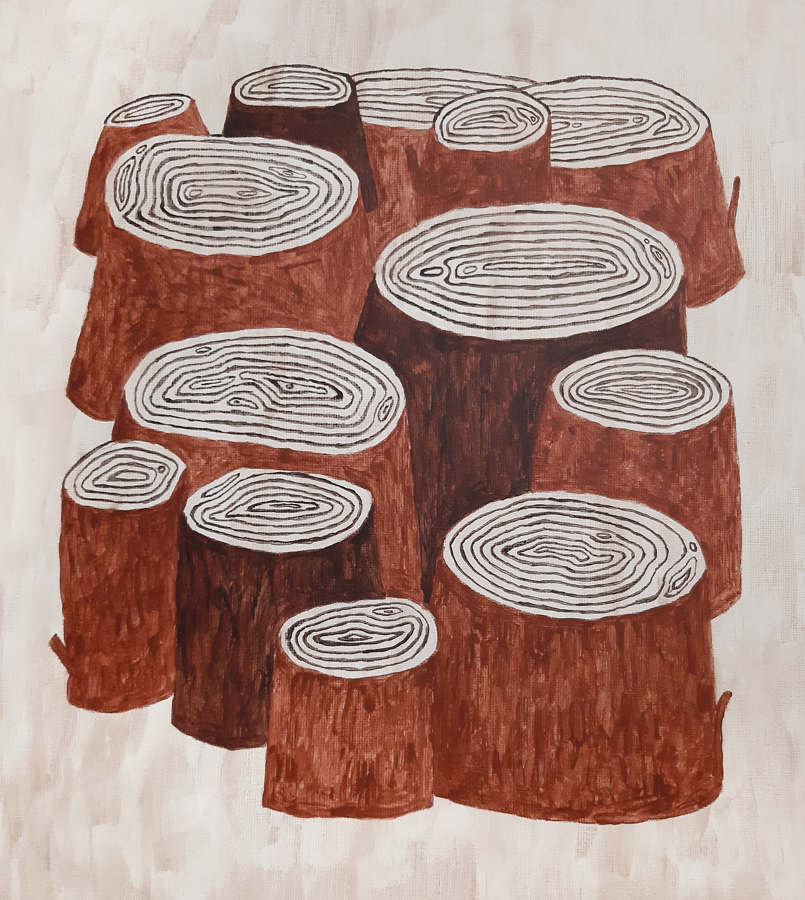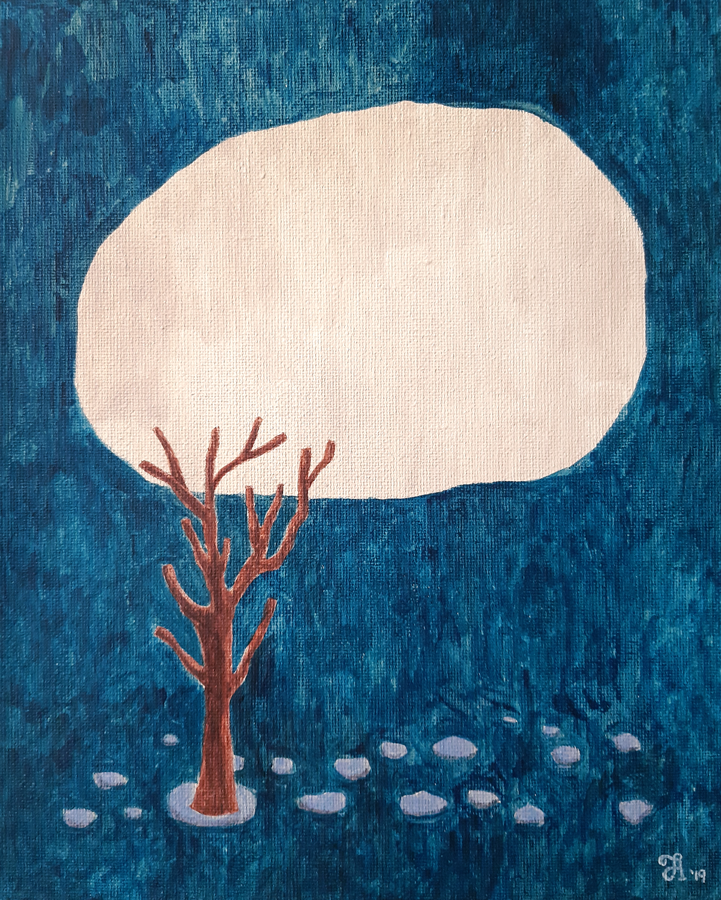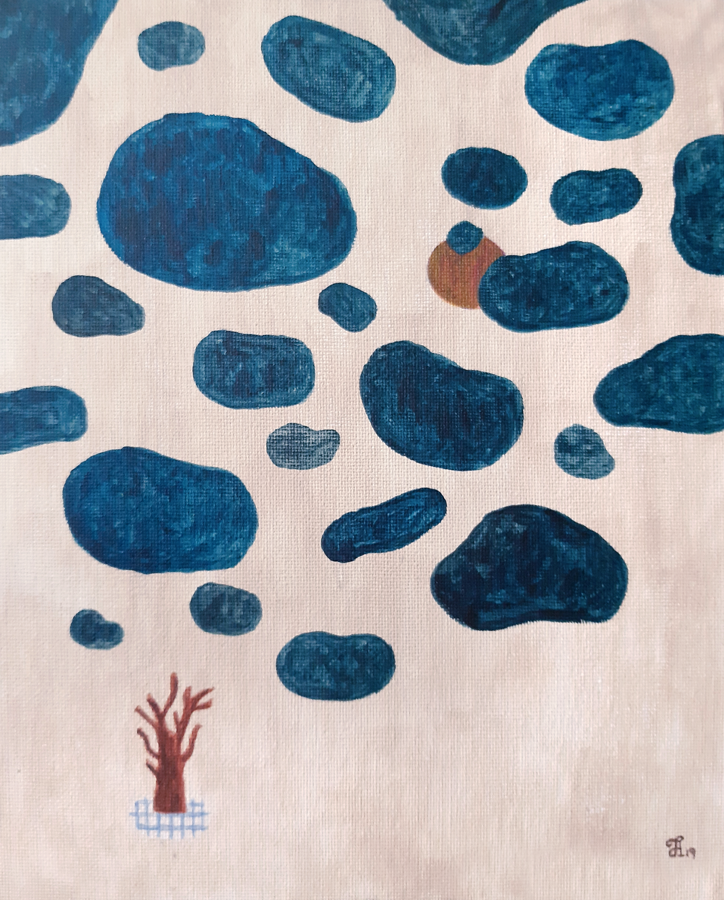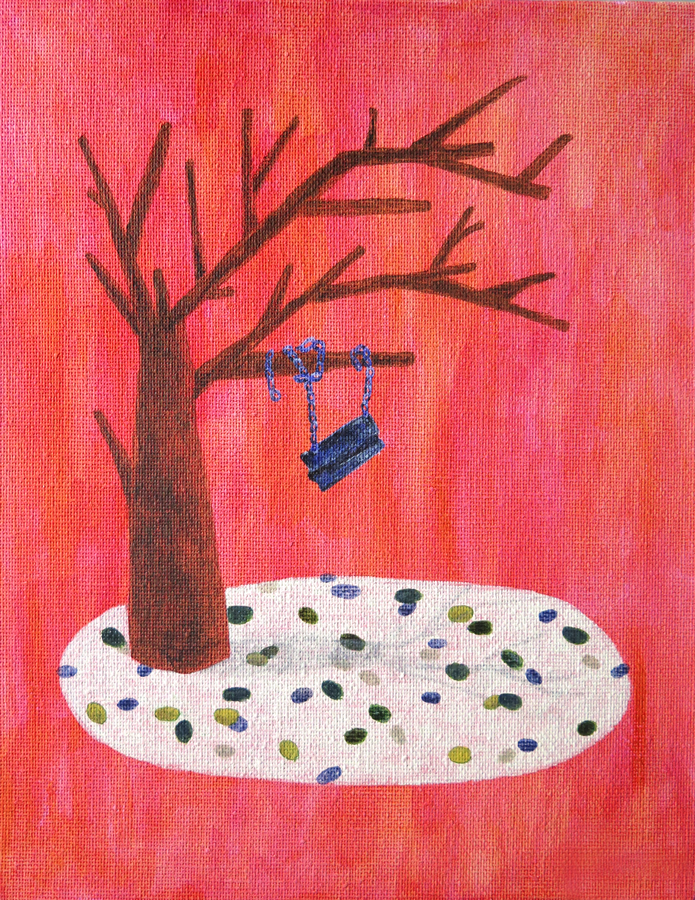 The theme of the exhibit revolves around timelines: how time and space move together. This may take form in events, experiences, reactions, and decisions viewed through the two artists' perspectives. Much like the phenomenon of tides—a natural event that occurs specifically at a certain time and in certain places—the exhibit will feature works about the intersection of time and space.